WE ARE HET MASSAGEHUYS
About our
oils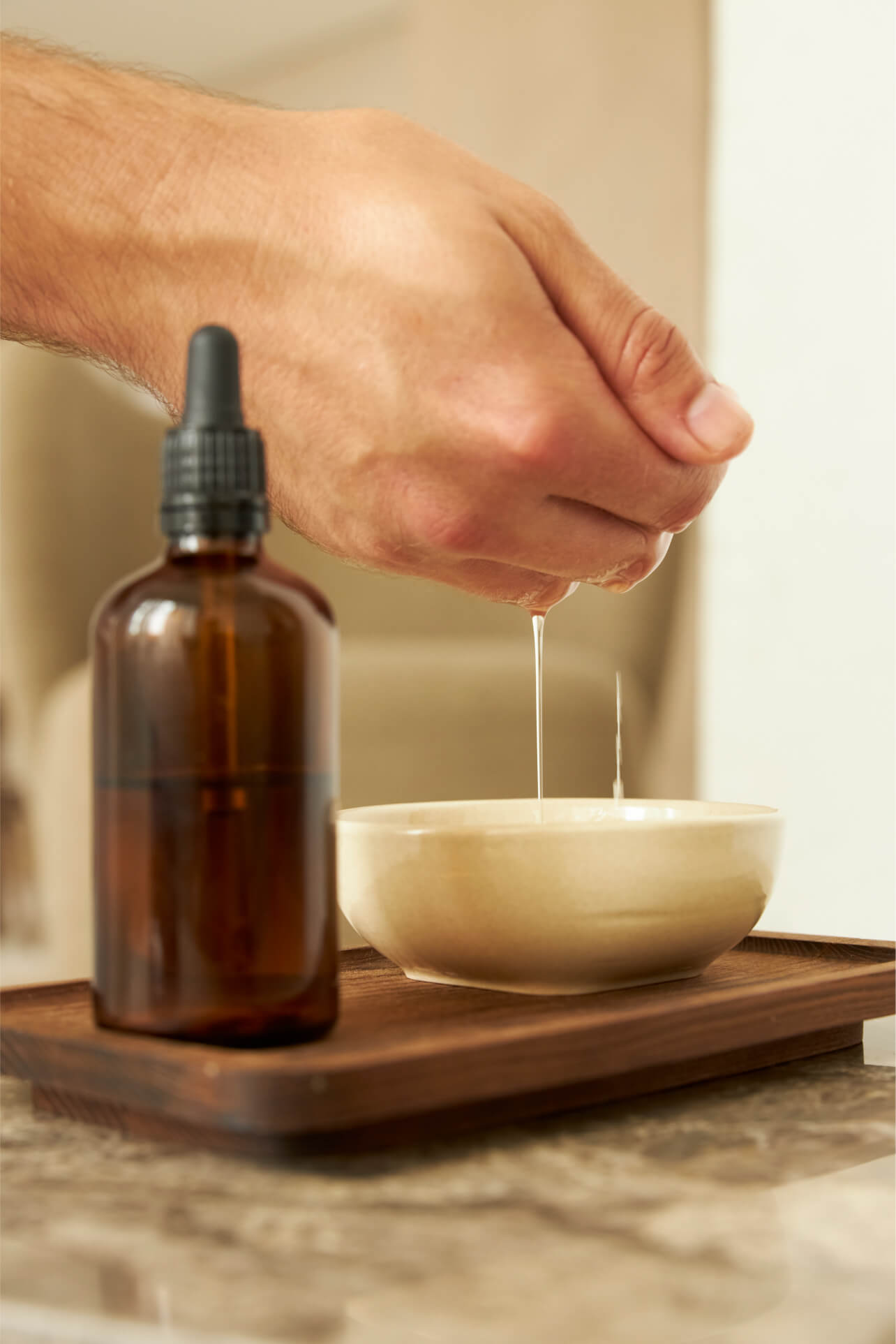 Our
oils

are handmade from 100% natural and genuine products.

We use a base of sweet almond oil and grape seed oil. We don't add any artificial colourants, fragrances or preservatives. This ensures that the oils are ideal for sensitive skin. Our oils can be purchased in-store and used at home as body- and massage oil.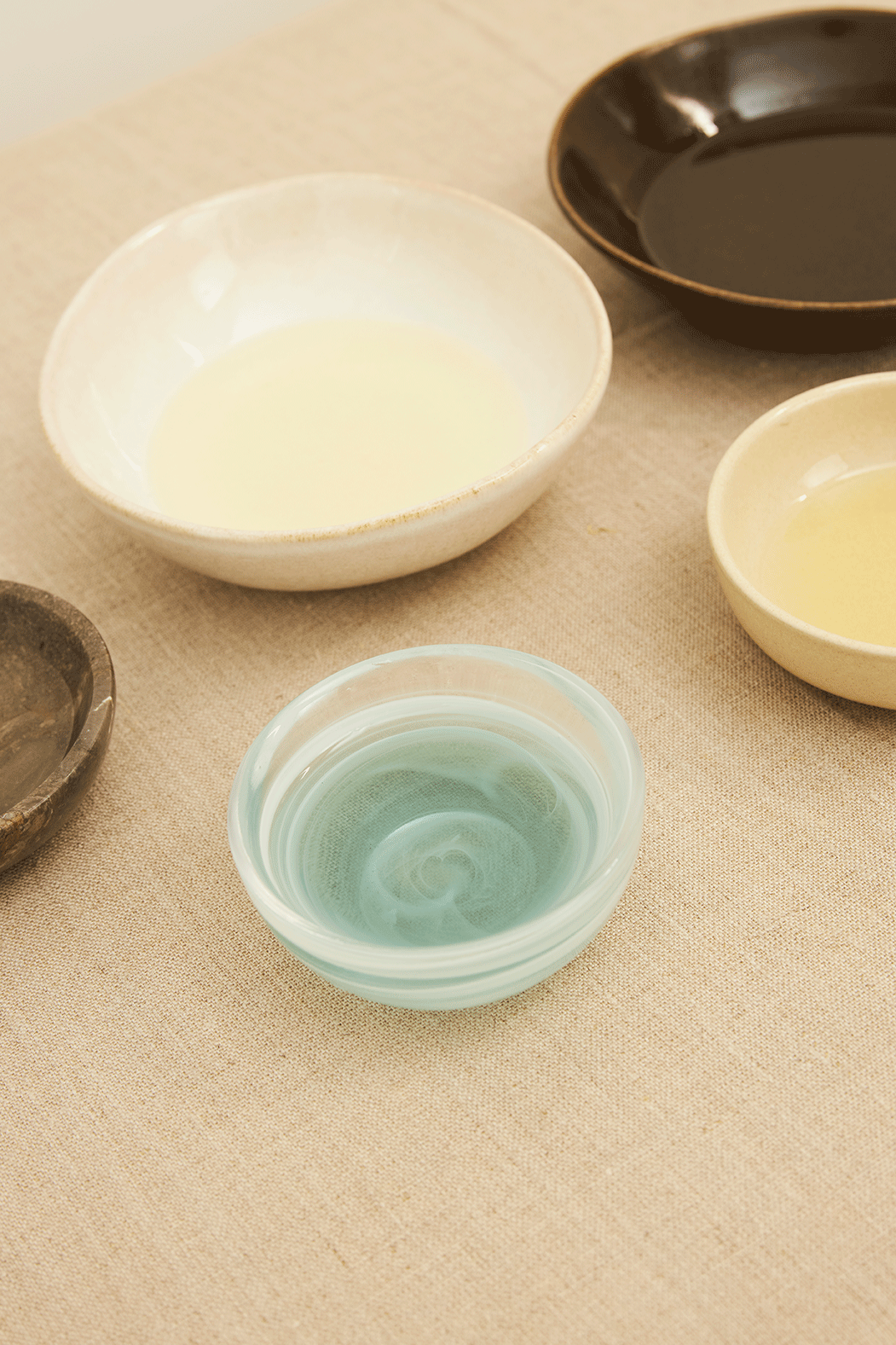 Huile
d'Avignon
Our gentle, relaxing oil. Combining aromatherapy, herbal medicine and skin care. Moisturizes your skin to leave it soft and souple. Your skin absorbs the ingredients which support to relax from the inside out.

With:
- High-altitude lavender comes from the mountain slopes of the Alps. Because of its great height, it contains plenty of active ingredients. To give balance and calm the mind.
- Blue chamomile has a deep blue colour and gives this oil its green complexion. It promotes peace, clarity and patience.
- Sandalwood stimulates intuition and allows you to leave your stress behind.

We use Huile d'Avignon for:
- our Stress Relief &
- Pregnancy Massage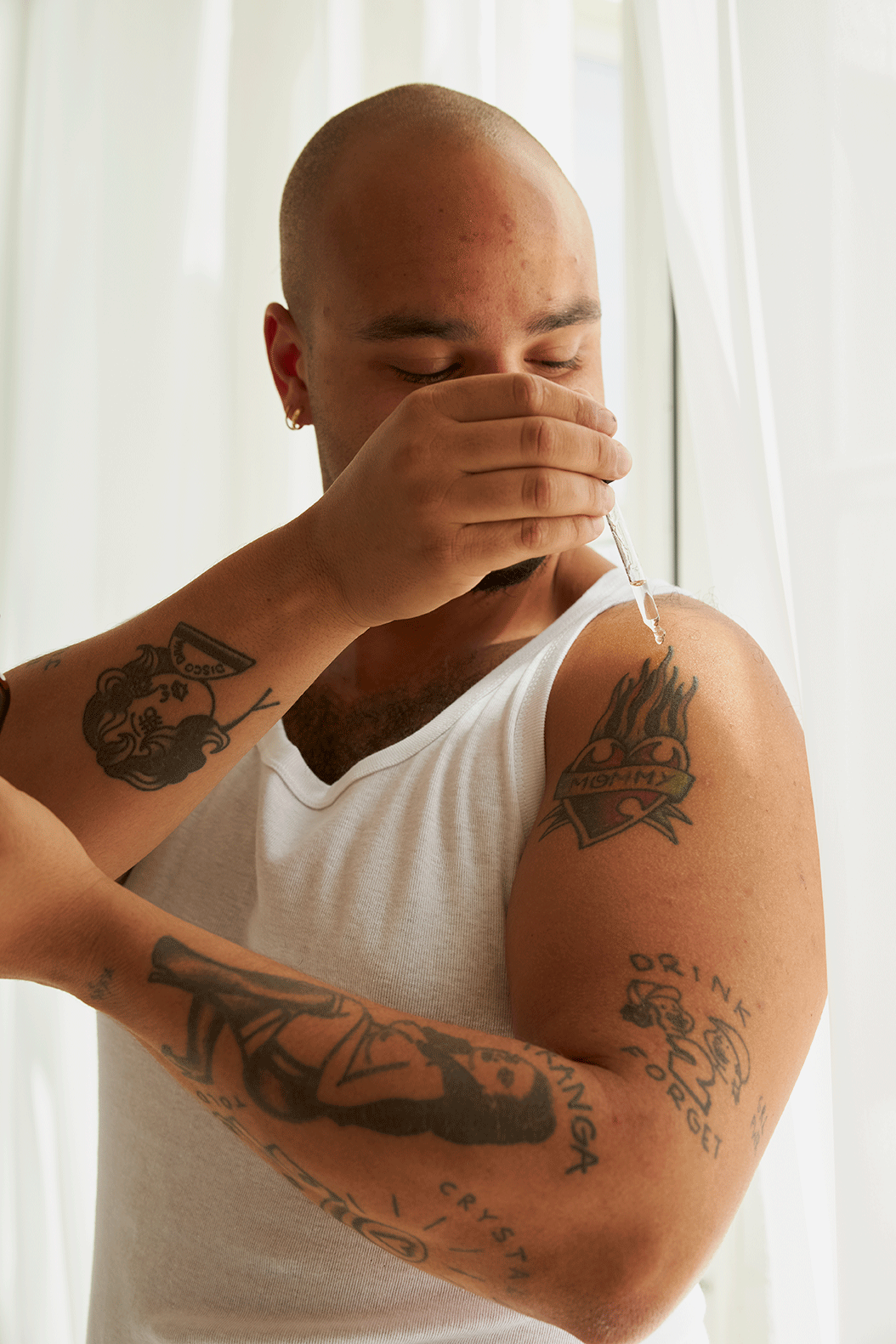 Tigerpower

Oil

For deep heat and tingling freshness to support overworked muscles. Ideal for sports massages to reinforce the immune system and give the mind and body a good boost. We've made it based on the Thai family recipe from our former owner.

With:
- Eucalyptus relieves muscle pain, colds and strengthens the immune system.
- Cajeput helps prevent muscle aches and flu symptoms.
- Peppermint has a cooling effect and gives you focus.
- White camphor is analgesic.
- Clove helps against infection and inflammation.

We use Tigerpower Oil for our Strong Muscle Massage.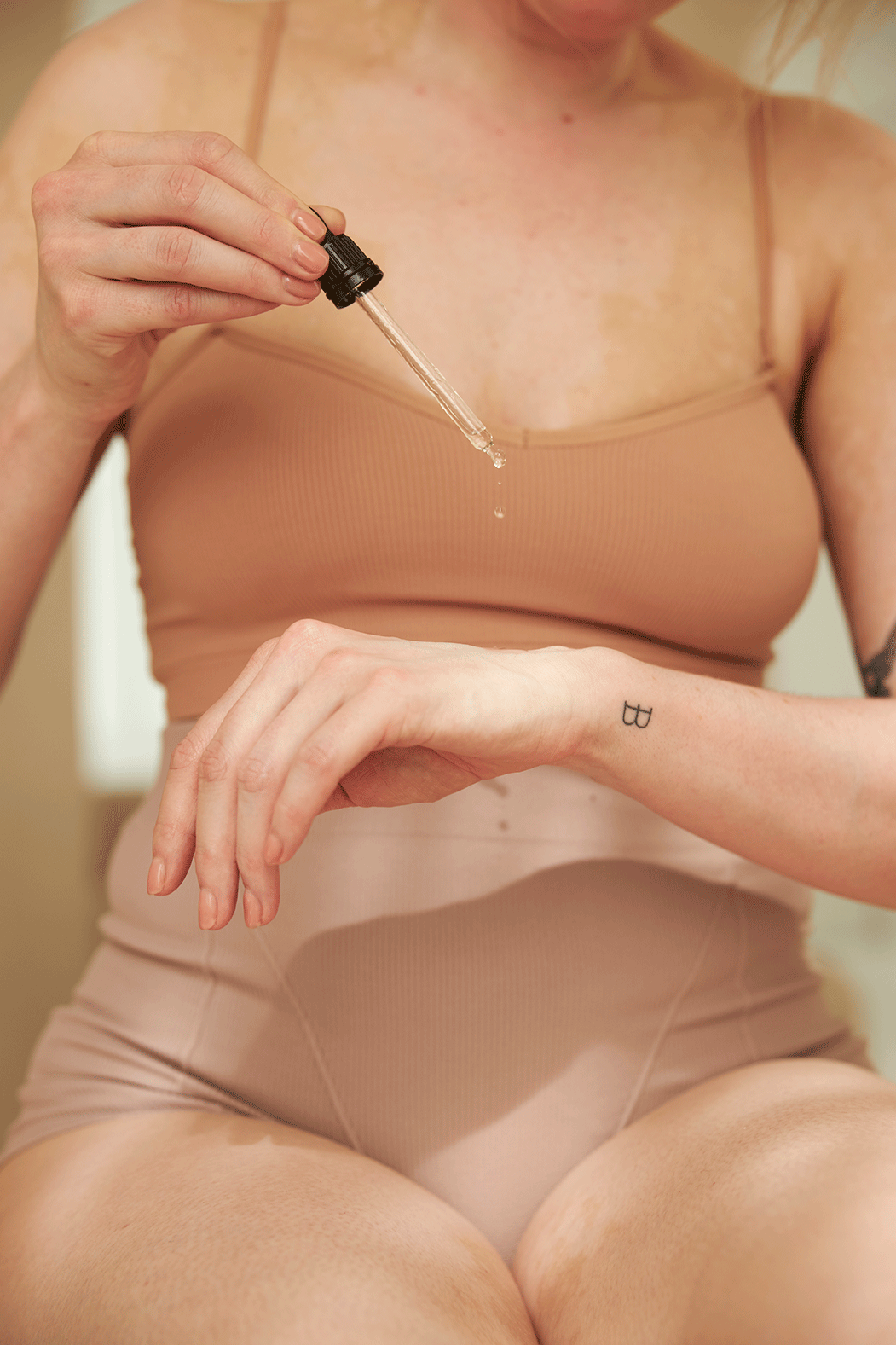 Detox
Oil
Our Detox Oil is created to support cleansing your body of toxins. Ginger and juniper (and especially the combination of those two) activate the function of your liver, lymph nodes and gallbladder and help your body to remove impurities quickly.

With:
- Juniper is known for its purifying effects and frees you from negative feelings.
- Ginger stimulates blood circulation. In combination with juniper, one of the most powerful body purifiers in nature.
- Parsley drifts toxins naturally out of your body and helps digestion.

We use Detox Oil for our Deep Detox Massage.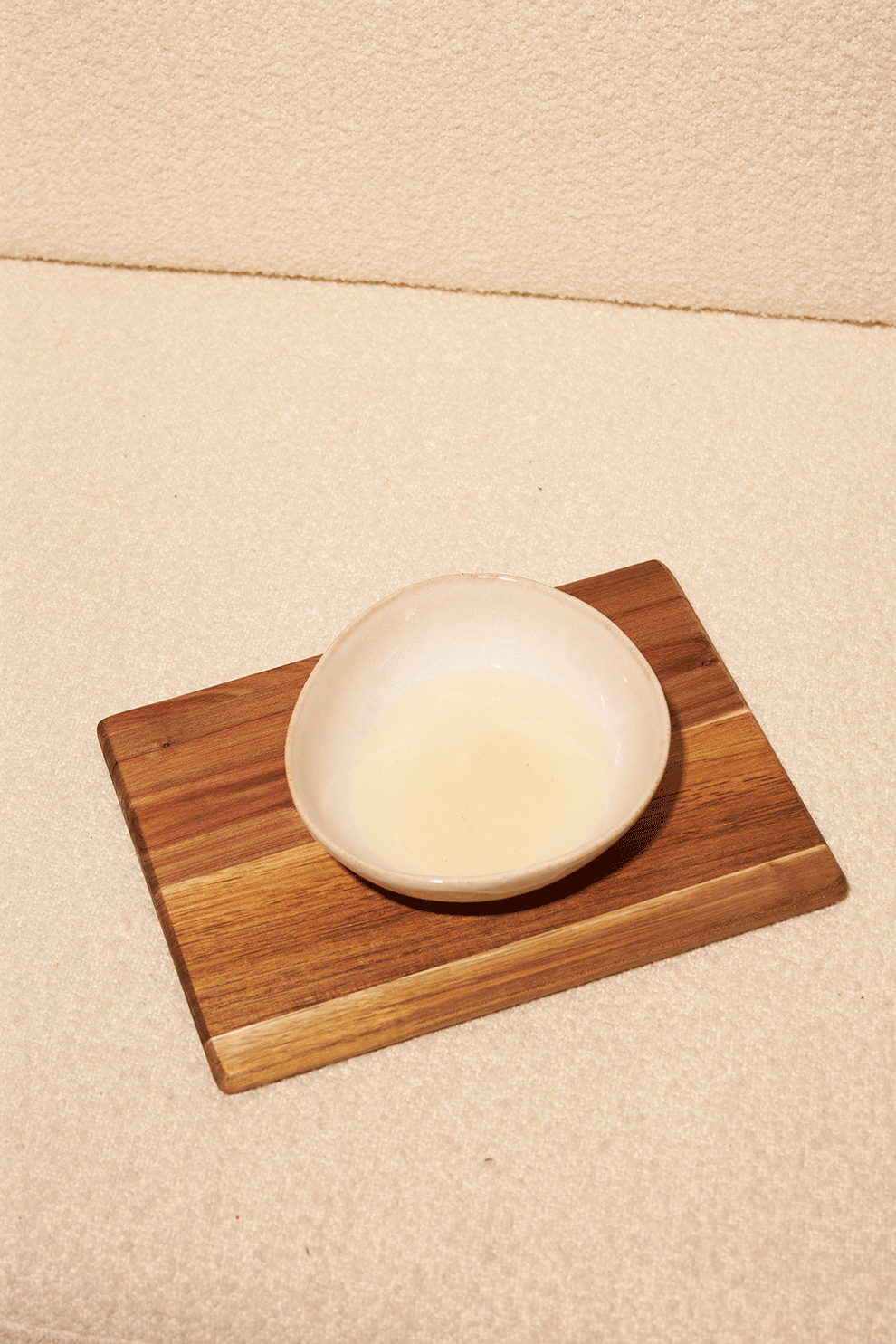 Oil of
Treasures
A nourishing oil full of wellness and richness, with ingredients associated with luxury, wealth and well-being since antiquity. Originally this recipe was a personal Mother's Day gift, to strengthen self-esteem and femininity. This oil helps release emotions, strengthens self-confidence, and opens you to positive energy in your surroundings.

With:
- Petitgrain enhances self-esteem.
- Mandarin relaxes and gives a sense of well-being.
- Neroli helps to release emotions and strengthen your confidence.
- Cypress enhances discernment and welfare.
- Sandalwood strengthens intuition and lets negativity evaporate.
- Rosewood stimulates circulation and mood.
- Myrrh reduces stress and uplifts the mind.
- Frankincense indicates an inner calm and opens you to spirituality.

We use Oil of Treasures for our She Special Massage.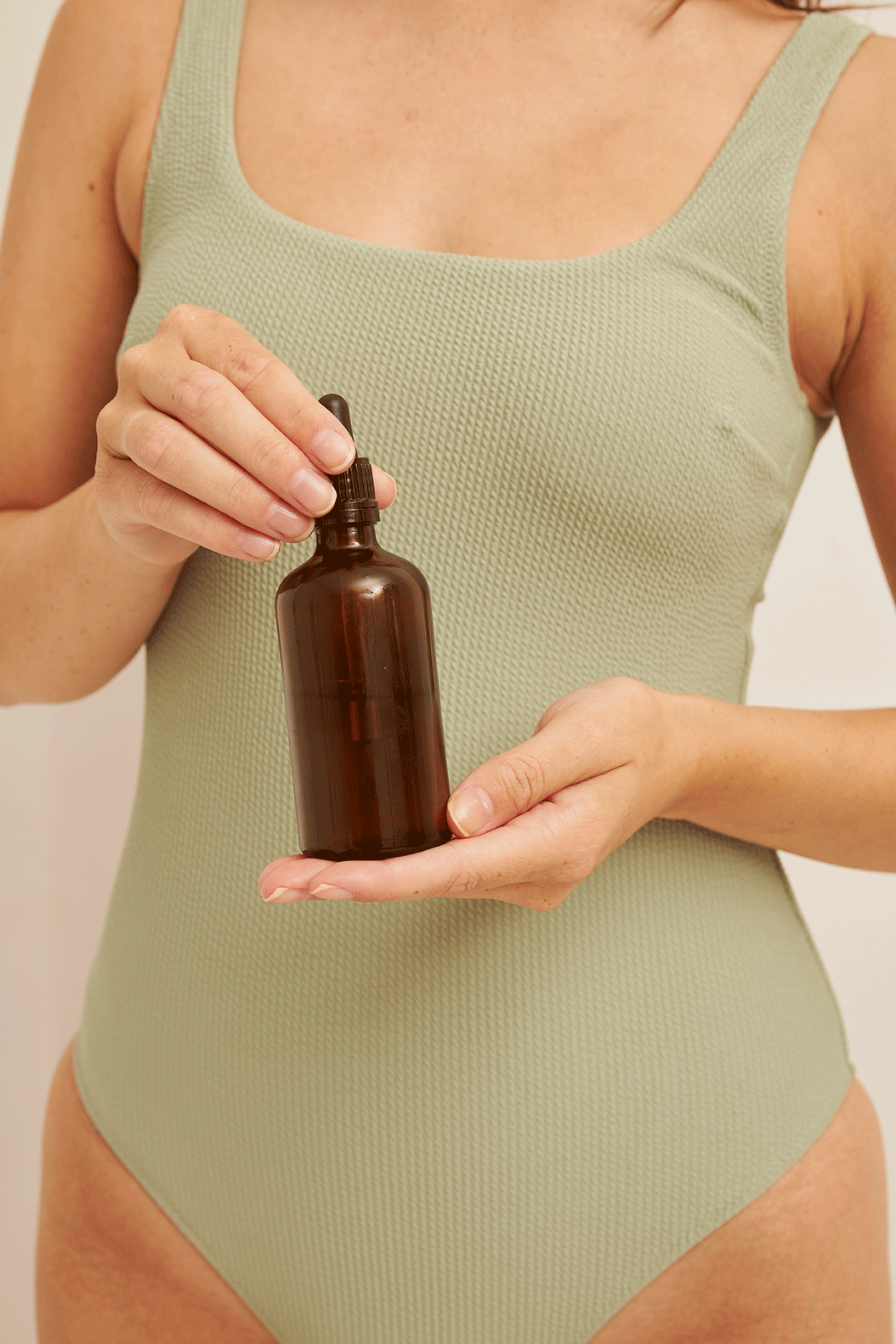 Spring Garden

oil

A refreshing massage oil with the smell of a spring garden in the Mediterranean. Developed to provide renewed energy. To make you feel like you just took a fresh summer swim.

With:
- Bergamot provides a soothing relaxation.
- Clementine gives you a clear consciousness and a sense of well-being.
- Neroli helps to release emotions and strengthen your confidence.
- Juniper dissipates accumulated stress and negative feelings.
- Verbena is an uplifting oil.

We use Spring Garden Oil for our Authentic Asian Massage.