Stress relief
massage
€79,00
At Het Massagehuys, we offer the #1 anti-stress massage. This massage lasts for a relaxing 50 minutes and is perfect for those with tense muscles or anyone simply in need of a moment of pure relaxation. Our experienced masseurs will knead away all your tensions, leaving you feeling rejuvenated when you leave our practice.
BOOK YOUR MASSAGE
The nr. #1 anti-stress massage in Amsterdam

50 minutes of ultimate relaxation for body & mind

Includes home-made Huile d'Avignon to supplement the effect

Includes an organic Verbena tea to help cleanse and further calm the body
About this relaxation
Stress relief

massage
What Is a Stress Relief Massage?

A stress relief massage is designed specifically to reduce tension and stress in your body. It takes a holistic approach, combining techniques from various massage styles to relax you both physically and mentally.

Our masseurs apply advanced massage techniques, including tissue massage and acupressure, to release tight muscles and remove energy blockages. This not only helps reduce muscle tension but also improves blood circulation and restores balance in your body.

In addition, a stress relief massage can also help reduce anxiety, promote better sleep, and enhance your overall well-being. It's truly a moment for yourself to experience total relaxation.

Our experienced masseurs are trained in various massage techniques, including the anti-stress massage. They listen to your needs and tailor their treatment accordingly. Whether you're experiencing tense muscles, stubborn knots, or simply need a moment of pure relaxation, you're in the right place at Het Massagehuys.

The Benefits of an Anti-Stress Massage

Experience the numerous benefits that regular anti-stress massages at Het Massagehuys can bring. Our massages are focused on reducing stress, allowing you to release tension and achieve deep relaxation. By applying various massage techniques, we stimulate circulation in your body, making nutrient absorption more efficient and waste removal faster.

One of the additional benefits of a stress relief massage is improved sleep quality, as muscle tension and anxiety are reduced. Furthermore, regular massages strengthen the immune system and contribute to your overall well-being. Step inside Het Massagehuys and indulge in the bliss of our anti-stress massages.

At Het Massagehuys, we believe in the importance of a balance between body and mind. Modern life can bring a lot of stress, leading to various physical and mental issues. Our mission is to reconnect you with your inner peace and harmony, so you can enjoy life with energy and positivity.

If you have specific issues or symptoms, please let the masseur know.

Best Relaxation Massage of Amsterdam

Wherever you are in Amsterdam, our goal remains the same: to help you be the best version of yourself through professional massages that reduce stress and tension in your body. Are you in need of some well-deserved "me-time"? Don't wait any longer; schedule your appointment for an anti-stress massage at Het Massagehuys. Treat yourself to ultimate relaxation and feel all your worries melt away while you enjoy our exceptional service. What are you waiting for? Visit one of our locations today or check our website for more information about our services.

Stress Relief in Amsterdam West
If you live in or around Amsterdam West, our location here is the perfect place for your moment of relaxation. Our warm and welcoming ambiance will immediately evoke a sense of calm as soon as you step inside. Our experienced masseurs are ready to reduce your stress and tension with their expert hands.

Stress Relief in Amsterdam Zuid
For residents of Amsterdam Zuid, we offer a soothing experience at our location here. You'll be welcomed into an inviting environment where you can enjoy our extensive menu of stress relief massages. Let our team of experts guide you toward ultimate relaxation and well-being.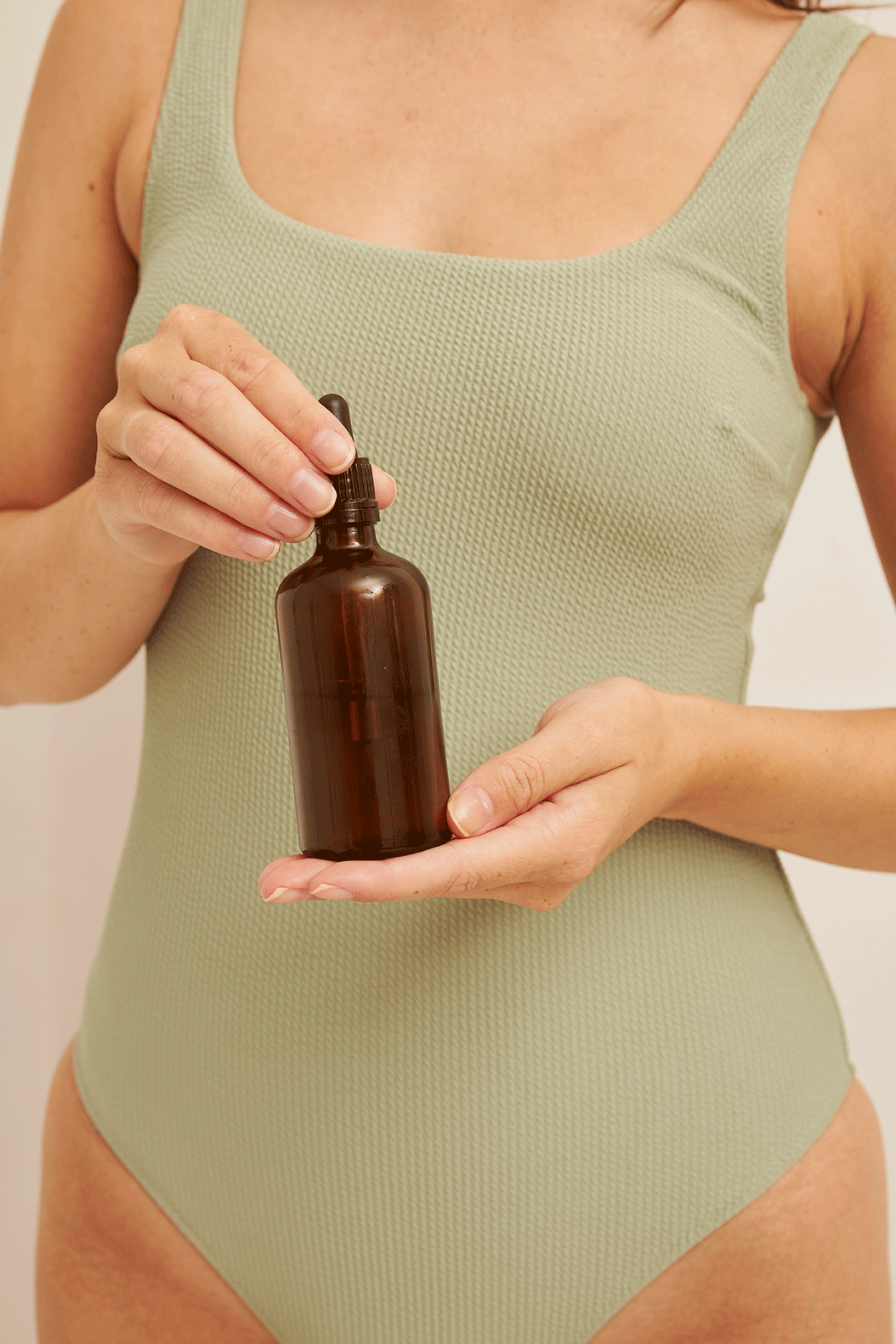 Discover our carefully created
tea & oil

for the Stress Relief

Het Massagehuys Oils are traditionally handmade from 100% natural and genuine ingredients. Matched to each massage treatment to improve its benefits.
During the anti-stress massage, we use our homemade Huile D'Avignon to enhance the effects of the massage. This unique oil is made from natural ingredients like lavender, geranium, and bergamot, specially blended to optimize your body's relaxation. Not only does the delightful scent stimulate your senses, but it also contributes to your overall well-being during the massage.

To further support the cleansing effect of the anti-stress massage, we serve organic Verveine tea afterward. This refreshing tea helps detoxify your body and promote further relaxation. It's the perfect combination to complete your massage experience.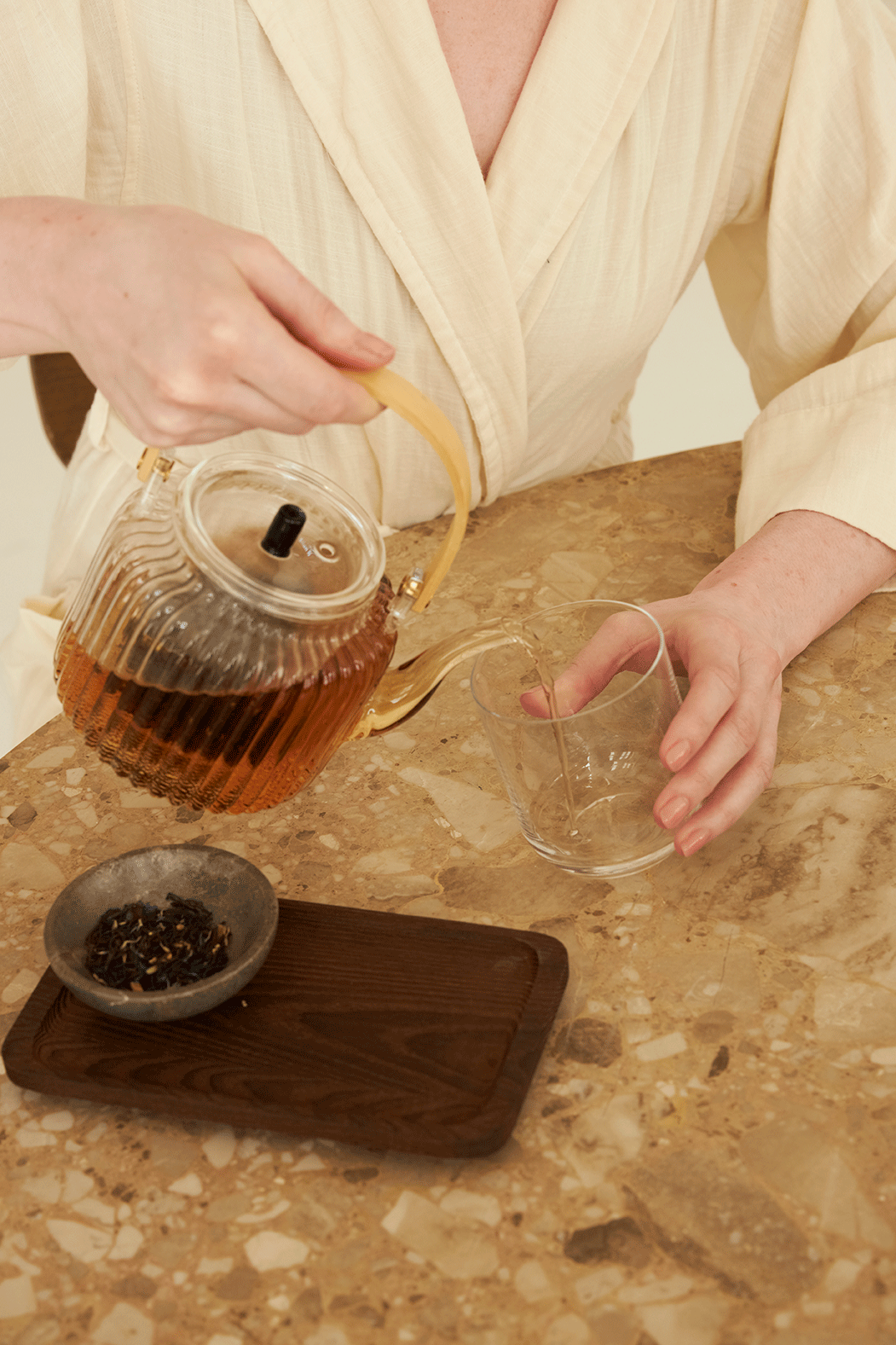 Book Your
Ultimate Relaxation Moment

in Amsterdam

Are you in need of a moment for yourself? Do you want to escape the daily hustle and completely relax? Don't wait any longer; book your anti-stress massage at Het Massagehuys in Amsterdam! Experience the healing power of our professional masseurs and let go of all stress and tension during an anti-stress massage in Amsterdam.

When you choose a massage at Het Massagehuys, you're not only opting for pure relaxation but also for high-quality service. We exclusively use natural products and strive for sustainability in all our activities. Don't wait any longer; treat yourself to a moment of ultimate relaxation at Het Massagehuys. Book your massage now and surrender to the healing power of our professional masseurs. Feel the stress melt away from your body; you deserve it!

At Het Massagehuys, we understand how important it is to escape the busyness of life. That's why we have two locations in the city - one in West and one in Zuid - where you can enjoy our professional anti-stress massages.
Very good massage therapist who helped to relax my body after an intense work project as well as relieving some muscle ache as well as post padel knee pain.

Wonderful massages! Really enjoyed my stress relief massage and my friend the strong muscle massage. Really nice to be here, soothing environment and delicious tea.

Hard to put into words. I was gifted a massage here by my colleagues as a going away present. I chose the Stress Relief option, and I would happily come again to pay full price.