Delicate Detox
massage
€79,00
Would you like to completely relax while cleansing your body of toxins? Then our Delicate Detox Massage is perfect for you. This massage is specially designed to remove toxins from the body and stimulate the natural detoxification process. With the Delicate Detox massage we give a special belly massage.
BOOK YOUR MASSAGE
50 minutes

Includes a nettle tea for extra hydration

Includes homemade detox oil to stimulate the effect of detoxification of liver and kidneys

Our detoxifying treatment with a special belly massage
About this
Delicate Detox

massage
What Is a Delicate Detox Massage?

A Delicate Detox Massage is an intensive body massage that focuses on the lymphatic vessels and nodes. This massage identifies toxins, stimulates circulation, and helps purify the body of toxins. With special attention to the abdominal area, it also stimulates the organs responsible for the detoxification process, such as the liver and kidneys.

It's important not to eat at least one hour before the massage. Additionally, women during their menstrual cycle should choose one of our other massages.

During this treatment, we use a homemade detox oil to enhance the detoxification effect. Ginger and juniper (especially the combination of the two) activate the functions of your liver, lymph nodes, and gallbladder, helping your body quickly remove impurities and flush out toxins.

Additionally, we offer you a cup of nettle tea. Nettle is a powerful detoxifier. It stimulates circulation and the functioning of the liver and kidneys. Packed with vitamins, especially C, it helps the body absorb calcium and iron. This not only supports the detoxification process but also gives you new energy.

Benefits of a Delicate Detox Massage

Step into Het Massagehuys and discover the numerous benefits associated with our Delicate Detox Massage. Let yourself be taken on a journey of health and well-being as your body is cleansed of toxins, improving your overall health.

Feel the tension and stress melt away, allowing your mind to relax and achieve mental balance. Experience the invigorating effects of improved circulation, with nutrients being absorbed efficiently and toxins eliminated quickly.

Strengthen your immune system, making your body better equipped to resist illnesses and infections. And above all, surrender to deep relaxation, where you'll feel renewed energy and inner balance.

If you have specific issues or symptoms, please let the masseur know.

Eliminating Toxins After a Delicate Detox Massage

After a revitalizing Delicate Detox Massage at Het Massagehuys, your body undergoes a transformation. The massage helps remove toxins, purifying your system and improving your overall health. You'll notice an increase in vitality and feel more energetic. By promoting circulation, nutrients are absorbed more efficiently, and waste products are eliminated more quickly. This not only enhances your physical well-being but also provides deep inner relaxation.

In our daily lives, we are exposed to countless toxins and waste products that accumulate in our bodies. An effective way to remove these toxins and improve your overall health is through massage. By stimulating circulation, nutrients are absorbed better, and waste products are eliminated more quickly.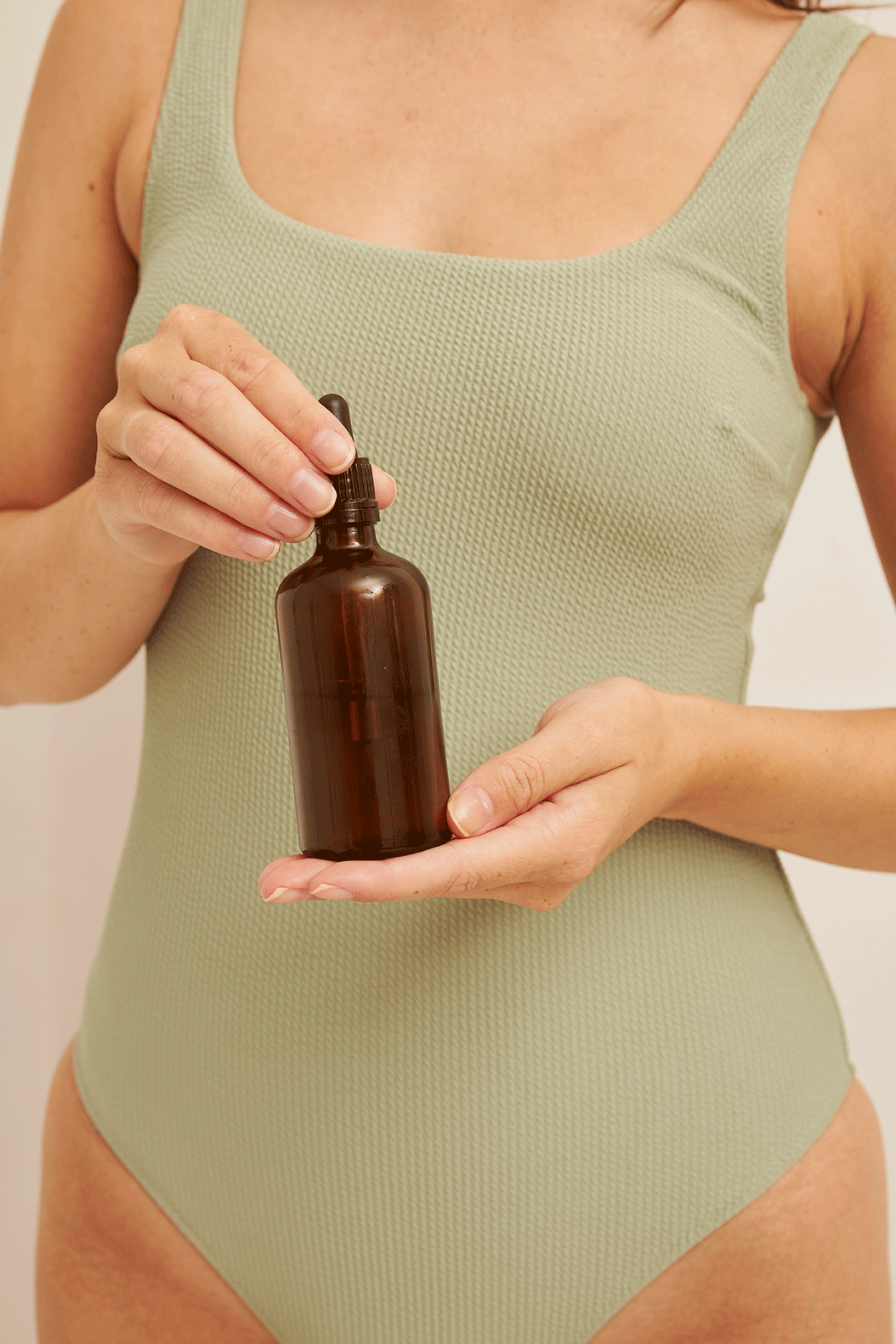 Our choice of tea and oil during the
Delicate Detox

massage

Enjoy our blissful detox massage, a refreshing detoxifying experience. Our homemade Detox Oil supports the liver and kidneys for thorough cleansing. Hydrate with a cup of carefully selected organic nettle tea, which complements your well-being with natural moisture. Experience renewal and purification as you bring your body and mind into balance for a fresh vitality.

After a Delicate Detox Massage, it's essential to pay attention to the elimination of released toxins from your body. Drinking enough water plays a crucial role in this process. Water not only hydrates your body but also helps flush and remove toxins through the urinary system.

At Het Massagehuys, we always recommend drinking enough water throughout the day after your treatment to fully benefit from the cleansing effects of our massage. Drinking water is essential for effectively removing released toxins from your body. Therefore, we advise you to drink enough water after the massage. This will make you feel even better after the treatment.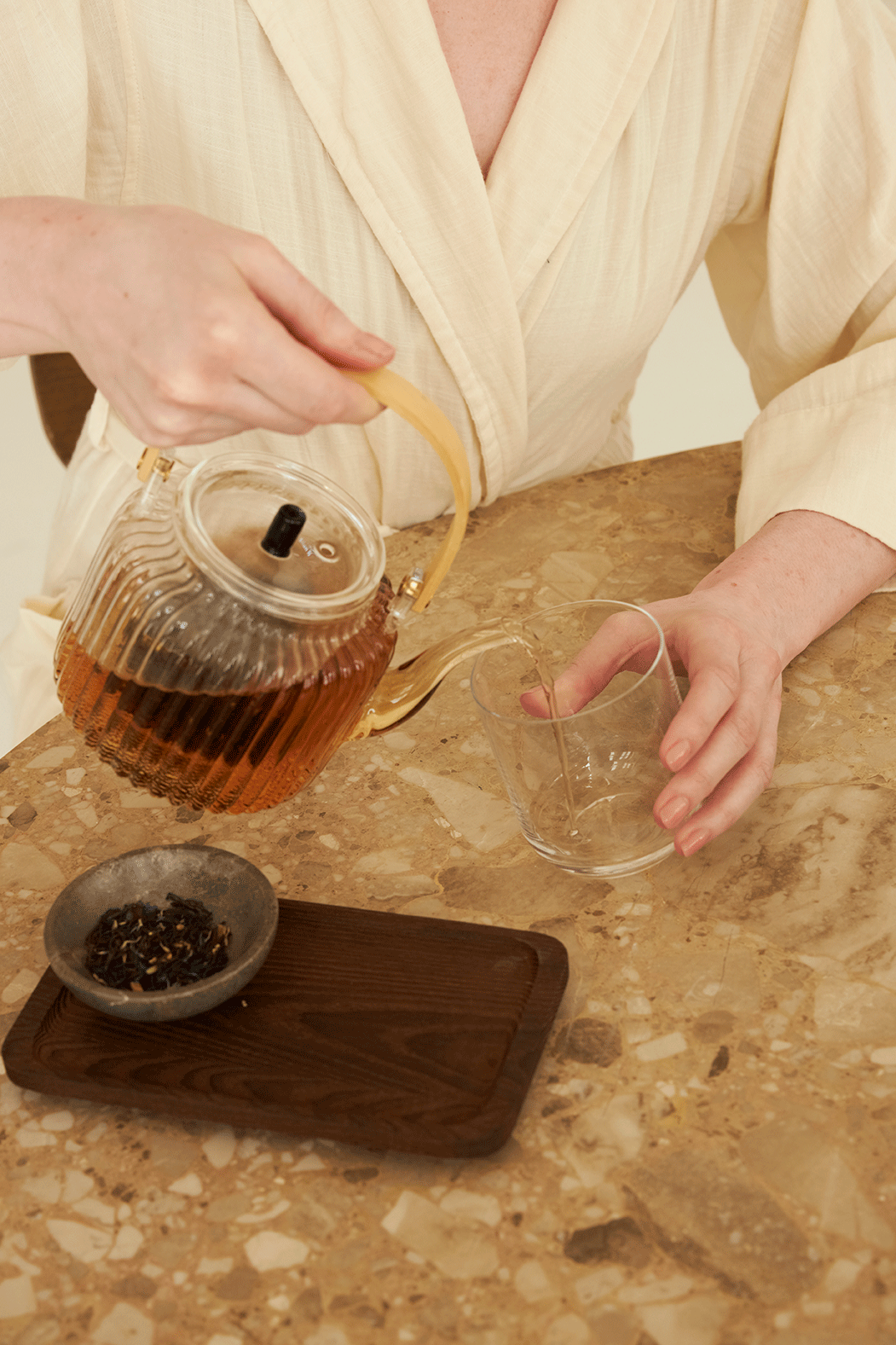 Delicate Detox

massage in Amsterdam

Are you ready to cleanse your body from the inside out and experience deep relaxation? Then make an appointment now for a Delicate Detox Massage at Het Massagehuys. Our professional therapists are ready to provide you with the best care and service in a serene and relaxing environment. Don't wait any longer! Contact us now or book your Delicate Detox Massage online at one of our locations in Amsterdam. At Het Massagehuys, we focus on your well-being and ensure that you can face life fully after a treatment with us.

Amsterdam West
Our location in Amsterdam West offers a peaceful environment where you can fully relax during your massage treatment. Our specialized team is ready to welcome you to this beautiful neighborhood in Amsterdam. Experience ultimate relaxation at our Amsterdam West location. Here, you can enjoy a wide range of massages, including our Delicate Detox Massage. Let our experienced team of therapists pamper you.

Amsterdam Zuid
Het Massagehuys in Amsterdam Zuid is an oasis of calm in the bustling heart of the city. Here, you can enjoy the benefits of our Delicate Detox Massage while surrounded by luxury and comfort. In our Amsterdam Zuid location, we offer the same professional service as in the West. Come and experience our Delicate Detox Massage for a deeper cleansing and relaxation of your body.

Experience the Power of the Delicate Detox Massage at Het Massagehuys
A healthy body has a better chance of protecting itself against diseases and infections. By receiving regular massages at Het Massagehuys, you can strengthen your immune system. Our skilled massage therapists treat specific pressure points and techniques that boost your resistance, making you less susceptible to various common ailments. At both locations, you can also avail yourself of our other treatments, such as relaxation and deep tissue massages. Our experienced team is ready to provide you with the best possible service and help you relax and revitalize.
Very good massage therapist who helped to relax my body after an intense work project as well as relieving some muscle ache as well as post padel knee pain.

They are very kind! I had the Strong Muscle Massage. Wauw, just one word: A-MA-ZING!

Hard to put into words. I was gifted a massage here by my colleagues as a going away present. I chose the Stress Relief option, and I would happily come again to pay full price.